Try Sculpteo Fabpilot for free
---
Use our industry leading software to manage your production from beginning to end, using modern, proven web technologies for more agility and flexibility than ever before.
Everything organized in one place, from anywhere
Share 3D files and projects with your team
Make sure everyone has the right version to be 3D printed
Analyze, fix and nest files for your 3D printers in minutes
Reduce data preparation costs
Track order and production status
Already a Fabpilot?
---
From Cloud CAD to Cloud 3D Printing & Manufacturing
---
Cloud-based software provides agility and collaboration to CAD companies.
Sculpteo Fabpilot pushes the cloud further, bringing together project management, 3D data preparation and plant operations, so you can focus on manufacturing — not maintaining software or upgrades.
Our stand-alone solution replaces several separate products you may use — allowing you to consolidate, eliminate cost and complexity, giving you the only 3D printing suite you really need: Fabpilot.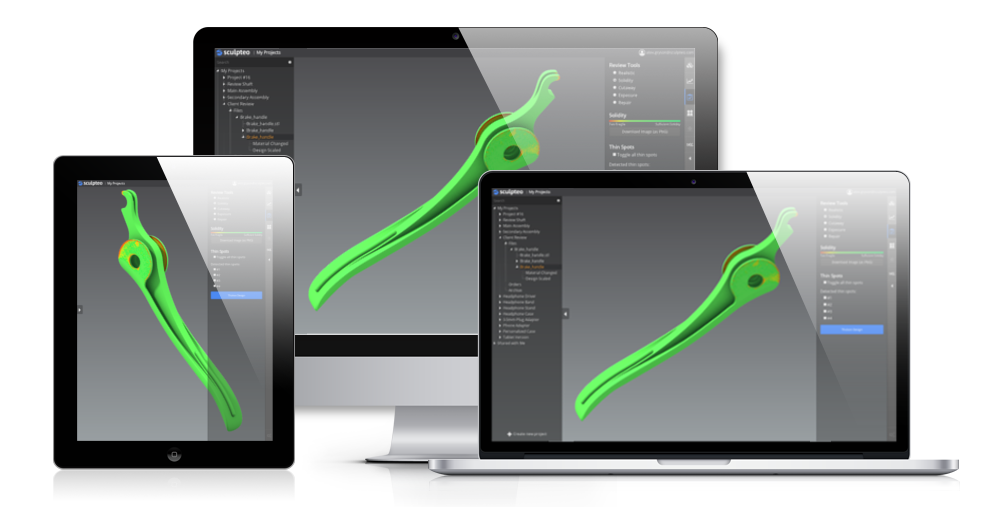 Project management + data prep + plant operation = Fabpilot
---
How our 3D printing software works
Sculpteo Fabpilot has been designed and dogfooded specifically for on-demand 3D printing businesses. Take your 3D printing operations to a new level of efficiency.
Project Management
Create Projects and collaborate from upload to delivery
Restrict access to who's working on a project or the same set of files
Receive automatic updates & notifications throughout the project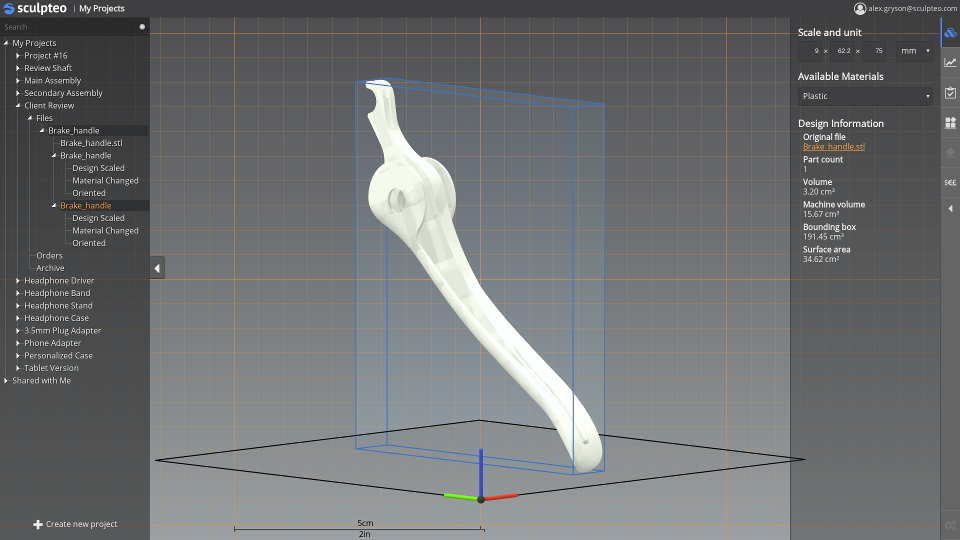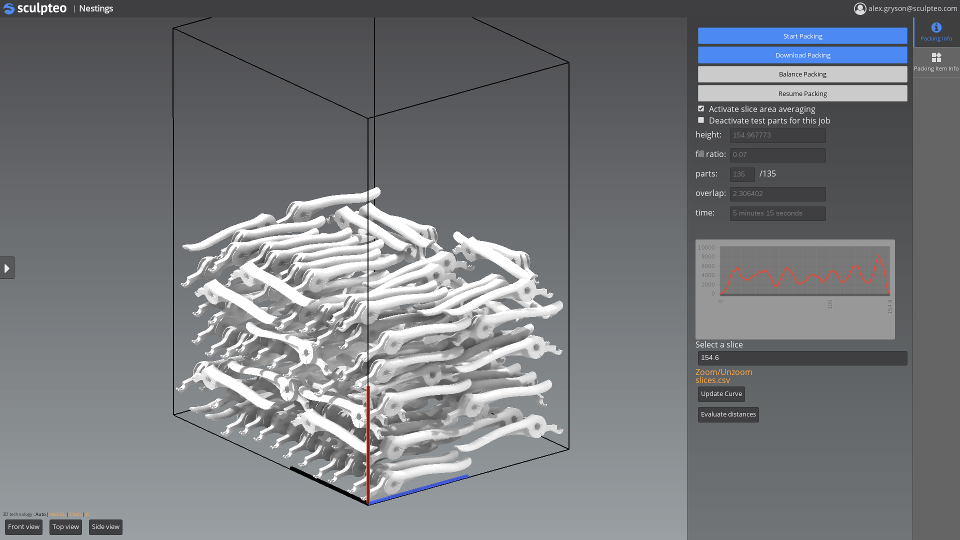 Data Preparation
Receive, analyze, repair and process files from multiple sources
Reduce lost time in data conversion from 3D modeling software with 30+ file formats accepted
Create batches and nest multiple orders simultaneously for greater production efficiency
Plant Operations
Schedule production jobs and optimise shop floor capacity
Track individual items throughout production
Prioritize jobs so production staff know what needs to be worked on next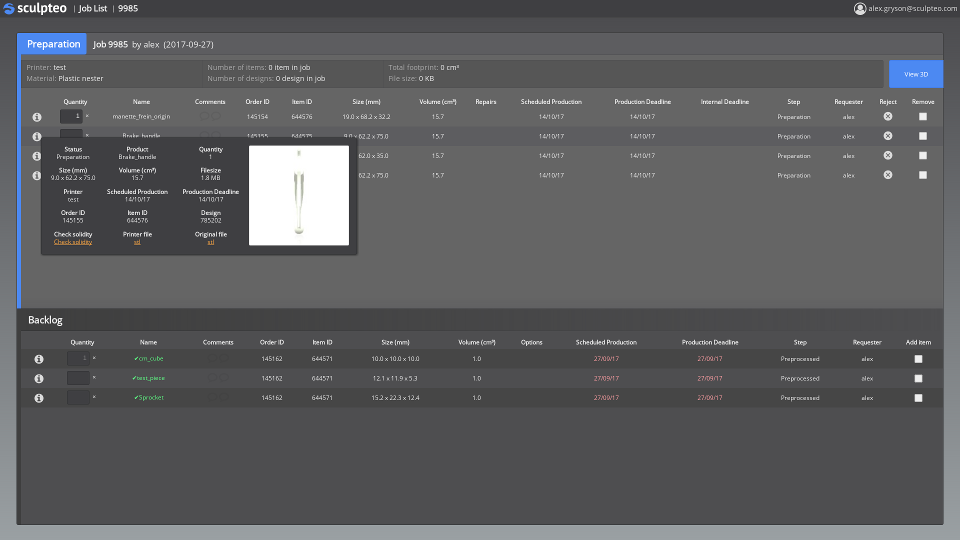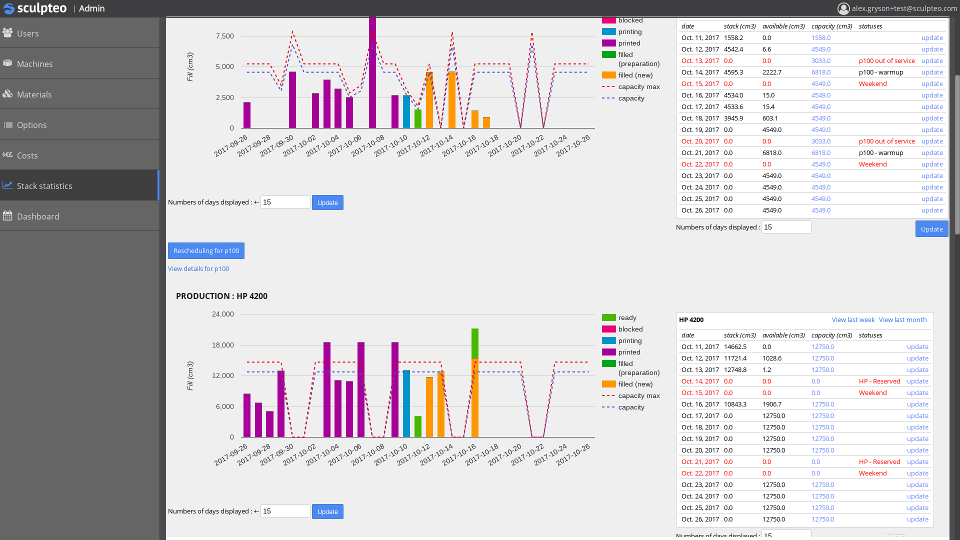 QC and monitoring
Share updates and information in real-time with the whole project team
Monitor your floor plan's KPIs and track improvements
Improve your 3D printing processes by integrating job history
What benefits for your team?
---
The whole team work in the same software

Our 3D printing software allows 3D models to be shared securely with anyone. Designers can communicate directly with the production team within the same 3D printing software suite.

Even if Lab Managers can collaborate easily with designers thanks to our 3D printing software, more important the ability to quickly quote, trace each project and see how the factory is performing, quickly seeing where best to optimize.

Technicians and Operators can use our powerful 3D printing software to interact from anywhere. Sculpteo Fabpilot is a faster, simpler and more intuitive printing software, creating production jobs and easily tracking parts throughout the workflow.

Our 3D printing software gives customer service granular order tracking. If a client has questions about their part, customer service has all the relevant information thanks to our software tools and can even interact with the production team to better understand a particular part.
Why we're trusted
---
We've driven web-based 3D printing technologies since 2009.
We've tested Sculpteo Fabpilot at industrial scales in our 3D printing factories on 2 continents, producing more than 100,000 items from 10,000 different 3D files every month.
Fabpilot software development is based on our experience with a wide range of 3D printers.
Get started: start a free trial or request a demo.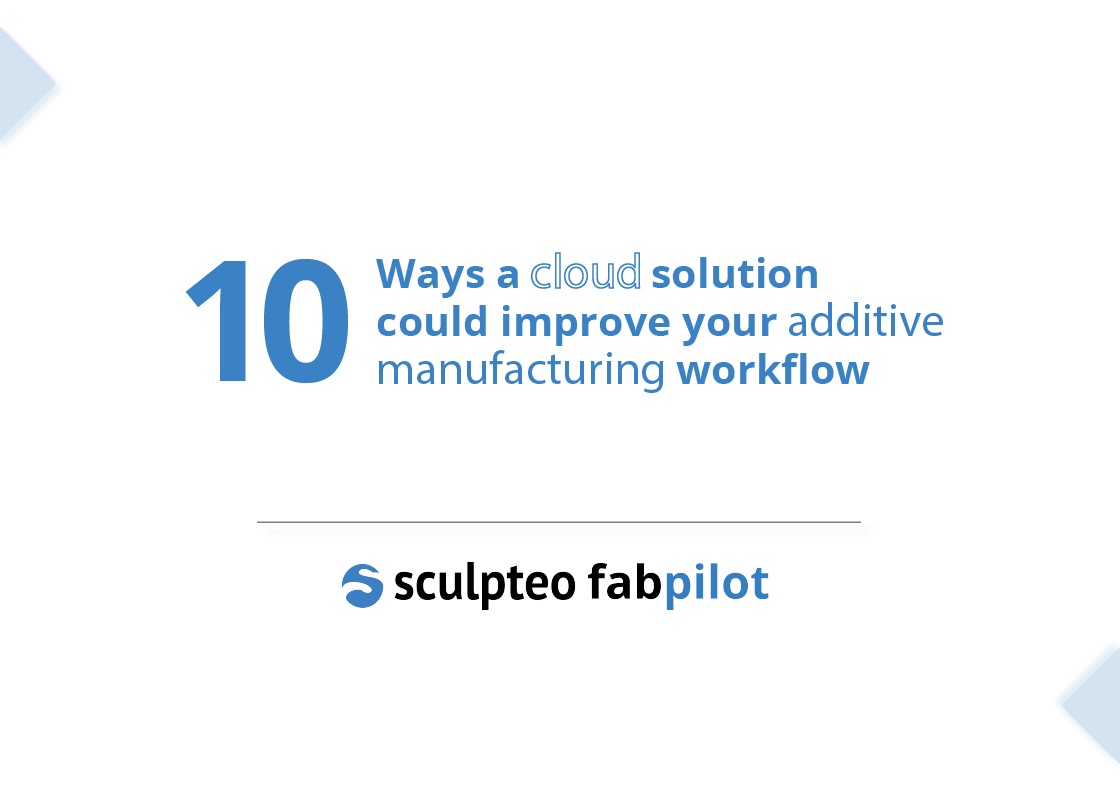 Straight to your inbox
Get insights on the best cloud 3D printing manufacturing practices and news right in your inbox